If you use Windows 10, you've likely noticed a new icon on the taskbar. Referred to by Windows as the "News and interests" tab, the icon appears in the form of a small weather forecast on the taskbar next to the time and date. When hovered over, it shows an array of news stories and other interest-related widgets.

Want to remove the icon from the taskbar entirely (or just reduce it in size)? Windows offers both options. Right click anywhere on the taskbar and navigate to the "News and interests" option. Once selected, just move over to the sub-menu that appears and select one of the two options: "Turn off" completely disables the icon, while "Show icon only" retains a smaller iteration of it.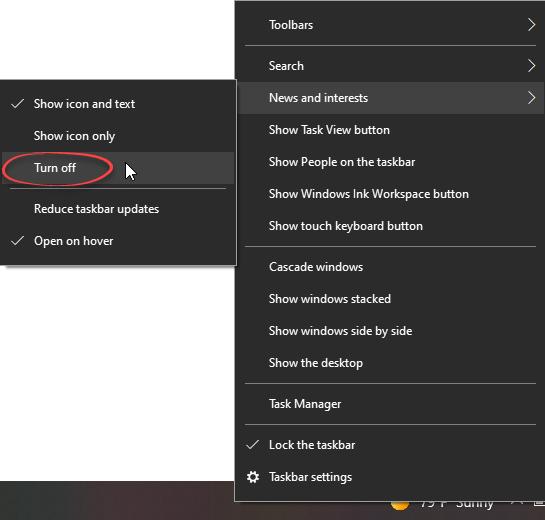 As always, if you have any trouble with this process or any other questions, please contact the Help Desk.
Share and Enjoy