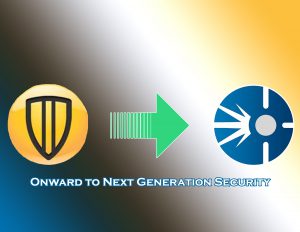 It's time say farewell to everyone's least favorite required E-town software: Symantec Endpoint Protection. That's right, it's finally time to get rid of Symantec and replace it with a next-generation anti-virus software that prevents, detects, and responds to advanced threats. ITS is pleased to introduce Cisco AMP for Endpoints, our new security solution!
Students will be required to remove Symantec and install Cisco AMP for the Fall 2018 semester. This change may be made anytime between now and your return to campus this fall. Click here to access a Jayweb page with the link to download Cisco AMP. Don't forget to remove Symantec (click here for instructions)!
Starting on May 10th, your Symantec installation will no longer function. To ensure the safety of your computer, and confirm that you have anti-virus protection over the summer, make sure you install Cisco AMP immediately. Cisco AMP will be required to connect to the E-town network this fall.
Contact ITS at helpdesk@etown.edu if you have any questions or concerns about the software or the process. Thanks for your continued assistance in maintaining the health of the E-town network!
Share and Enjoy