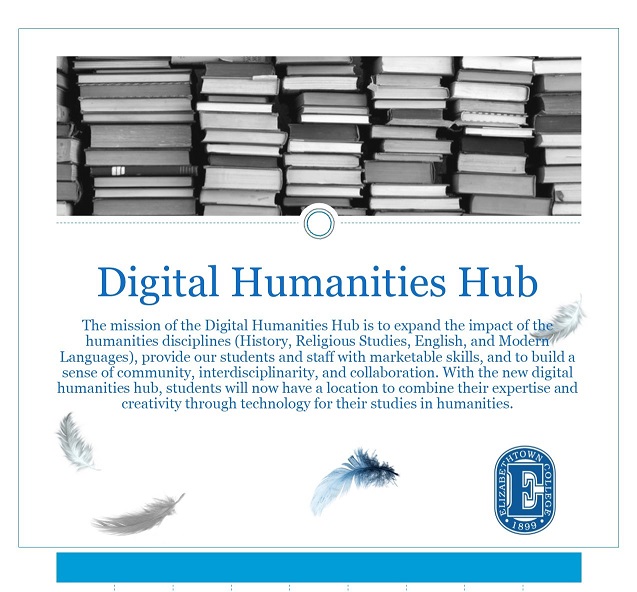 The Digital Humanities Hub, located in the Wenger Center, provides the tools and space necessary for students and faculty to engage in Digital Humanities scholarship.  It is open to all humanities students and faculty, and can be used for informal small class instruction and collaborative sessions.  The Hub provides students with the resources to engage in:
Geospatial Analysis
Video and audio recording and editing
Data, textual, and image analysis
Web production and design
The Hub is also a site for the training of students and instructional staff.  The college's Instructional Technologist, the Hub Director (coordinator), and highly adept students conduct periodic training programs in the Hub.