This blog post is brought to you by Etown alumna, Arlynn Polsky Paris, MS, OTR/L, ('88).
I have been a therapist for almost 30 years.   But I am still learning….  I learn from books, journals, other therapists, teachers and patients/students…..  This is what happened to me earlier in December. It changed my heart.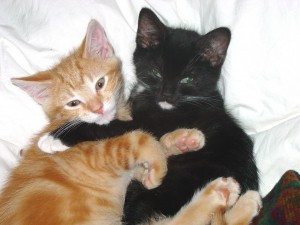 Steven (not his real name) is a teenager.  He has a developmental level which allows him to interact with his environment at the level of an infant.  His motor control is severely limited with very little head control, slight shoulder movement and contractures in his hands and legs. He typically keeps his arms extended by his sides.  He is fed via a PEG tube and is dependent on a wheelchair and someone to push him for mobility.   Steven is able to communicate via smiling and crying. He loves to listen to Jazz music and likes to be "rough housed."  The music makes him calm and the rough housing makes him smile.  When he cries, it is heart breaking and frustrating because it is hard to figure out why he is sad/mad/uncomfortable.  So just like a content baby…. if he is happy people don't "mess" with him.  I was scheduled to do an OT evaluation on this student in his classroom to determine if he was still eligible for therapy services in school and at what level.  Steven was "new" to me because he was evaluated previously by another therapist (I started this job a few months ago) and he did not have direct therapy services – consultation only.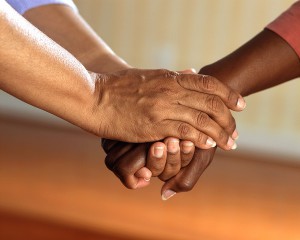 When I did my evaluation I did not want to startle him and make him cry – so before moving him I began to interact by touching his arms…. he began to visibly relax and then when I stopped, he moved his arms back to me. It seemed very obvious that he wanted it to continue. As I talked to his aide we realized that no one really touches him except to move him or complete his "care". So…. I spent the next 30 minutes playing with his arms, hands, legs and feet.  During that time he didn't cry at all (we turned his music off to see what would happen  usually when the music stops, he cries) – but he smiled, made eye contact and held his arms in front of his body instead of hanging at his sides. This made ME smile and want to cry at the same time. How sad it must be to not know touch.  
The lesson I learned …. touch seems like something that should be easy to give.  But at times it is taken for granted and  when we make the effort – it is a gift that is more valuable than you could ever imagine.
The benefits of touch have been researched and documented.  It seems like we should ALL know about how important it is – maybe we do and have just forgotten…. for all of us who need a reminder –
Touch helps to:
Feel connected to others. We are social beings – touch plays an important role in human communication.
Reduce anxiety. Simply touching another person can make us/them feel more secure and less anxious.
Bond with others.  Touch is one of the ways romantic partners bond with each other and parents bond with their children. Caregivers connect and develop trust with their patients.
Lower your blood pressure. Studies have shown that those who get regular touch often have lower blood pressure than those that don't. Touch can also slow the heart rate and help speed recovery times from illness and surgery. Even having a pet can have beneficial effects!
Give us the sensory input  – craved by many, needed by all.
Stimulate or soothe, depending on where and how it is provided.
Things to keep in mind:
Senior Citizens receive the least touching of any age group.  They are more likely to live alone and have less contact with family members.
People with significant care needs may be touched less because so much attention goes into daily personal care that we forget to focus on touch as a personal care need.
Infants who are touched gain weight faster and are noted with faster developmental progress.
As the song implies…. a kiss may just be a kiss, a sigh may just be a sigh, but a touch can change a life!