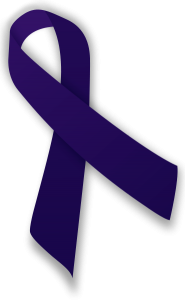 By Tam Humbert, D.Ed., OTR/L, Associate Professor
Domestic violence has always been a social concern. Even though it might show up and be highlighted in the media from time to time, as it did this past fall, it is not seasonal nor an issue for only some. Domestic violence (or Intimate Partner Violence) transcends race, gender, economic status, religious orientation and sexual identification.
One in four women identify as victims of IPV, whether that be from physical, psychological or sexual abuse.  The survivors and those that work toward recovery and a life of incorporation do so through many different venues and perspectives.
A recently published article about women's perceptions on the early recovery process highlights the intricate therapeutic approach needed for such recovery. This article was written by Dr. Tamera Keiter Humbert and alumni Katharine (Huylebroeck) Engleman (MS, '11) and Courtney (Lang) Miller (MS, '11).
The full citation is:
Humbert, T. K., Engleman, K., & Miller, C. E. (2014). Exploring women's expectations of recovery from intimate partner violence: A phenomenological study.  Occupational Therapy in Mental Health, 30(4), 358-380. Doi: 10.1080/0164212X.2014.970062.