SAVE THE DATE – November 7, 2015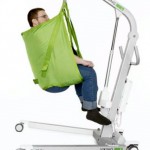 Safe Patient Handling: Maximizing Rehabilitation Outcomes for Clients & Promoting Cultural Change in Health Care Settings
Learn about recent federal guidelines regarding safe patient handling in a variety of health care settings.
Through plenary sessions & hands-on laboratory sessions, learn how to use safe patient handling procedures & equipment to ensure safety & maximize rehabilitation outcomes for clients, while minimizing your own risk for injury.
Develop strategies to implement cultural change in your health care setting that will promote safe patient handling.
Develop & participate in long-term mentoring relationships that will support your efforts to implement a safe patient handling program in your setting.
Place: Elizabethtown College, Elizabethtown PA
Cosponsors:  Elizabethtown College Dept. of Occupational Therapy  & Lebanon Valley College Dept. of Physical Therapy.
More information, including registration details, will be coming later this summer.  In the meantime, you can contact Dr. Linda Leimbach for more information.