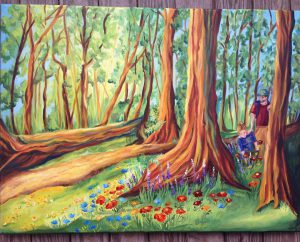 Sara Brown Del Pozo (MS, '11) was featured in a CBS news story from Philadelphia about her volunteer program with senior adults to engage in artistic expression.  An OT graduate with an art minor, Sara works as an occupational therapist for Mercy Life in north Philadelphia.  She is also an artist with a passion for creative expression and meaningful participation in the arts.  She uses her art to engage senior citizens in various artistic activities at a local senior center.
You can read and watch the story here:  http://philadelphia.cbslocal.com/2017/01/04/brotherly-love-seniors-art/
Sara also features her artwork on her business page:  SBPD Works.