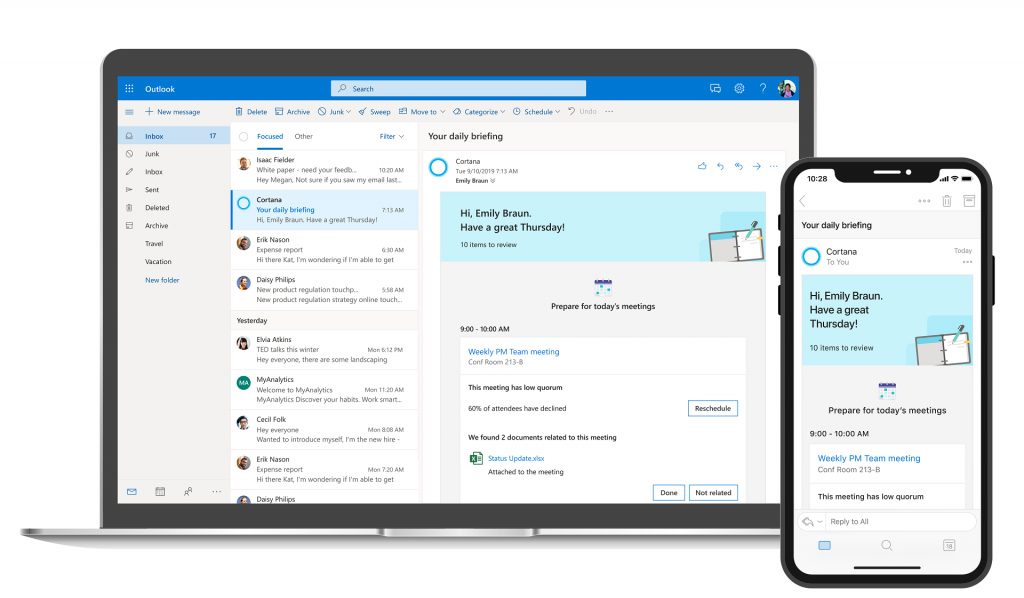 Do you find yourself constantly forgetting to respond to emails? Need a refresher on the documents sent to you a week ago for a meeting? Looking to schedule some time to just get some work done with no distractions? Outlook's Cortana Briefings might help you!
The Cortana Briefing gives you updates on any emails that you might have missed in the past couple of days. On top of that, Cortana also highlights details and documents that are related to any scheduled events in your outlook calendar. Cortana briefings also allow you to schedule focus time: this time, chosen by you, silences all outlook notifications for a set period of time to help prevent distractions while working.
Cortana Briefings are off by default but you can enable or disable them anytime at https://cortana.office.com/
If you have any issues, please reach out to the Help Desk at helpdesk@etown.edu or call 717-361-3333.
Share and Enjoy