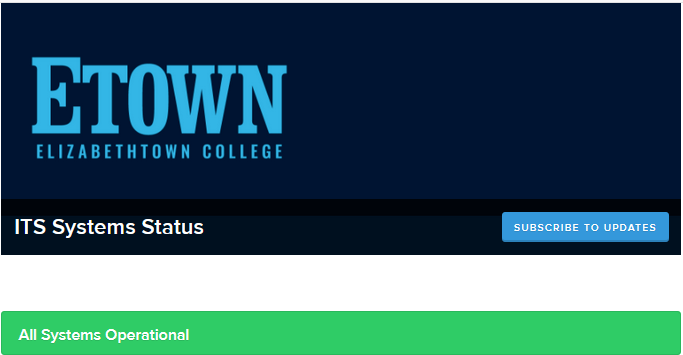 Cant log into you email? Can't submit your assignment on Canvas? Can't connect to your Zoom meeting? Now with Etown's new status page you can check if you are the only one having the issue.
Our new status page displays the college systems like wireless, printing, phones, Office365, Canvas, and Zoom. The display also shows any current and past issues with each system. Our status page also lets you subscribe to emails, letting you know when something is down!
Just visit status.etown.edu and you'll be able to see what is and isn't working on campus!
If you have any issues with being able to access any of the systems, please reach out to the Help Desk at helpdesk@etown.edu or call 717-361-3333.
Share and Enjoy