There's a new version of Cisco AMP for Endpoints (our antivirus software). If you've updated your Mac to Mojave, when AMP for Endpoints upgrades to version 1.9.0, your Mac may require a system setting change for AMP to continue functioning. If the AMP icon on the bar along the top has a flashing exclamation point, it requires attention. Here's how to repair those settings.
Step 1:
Click the flashing icon and select Grant Full Disk Access.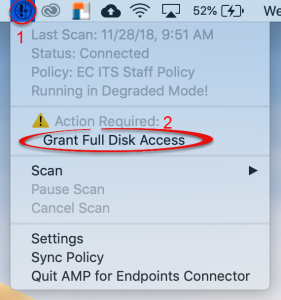 Step 2:
AMP will present you with basic instructions, which are a less detailed version of the instructions contained in this article. Click OK.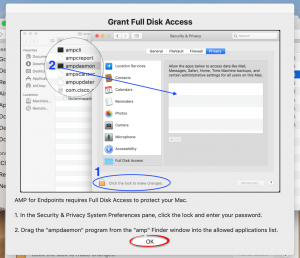 Step 3:
The Security & Privacy page will automatically open. Click the lock at the bottom of the screen.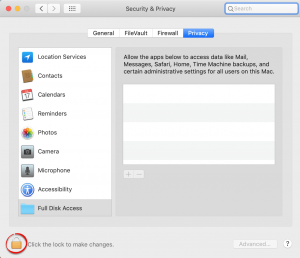 Step 4:
Enter your credentials and click Unlock.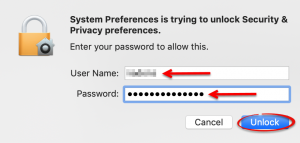 Step 5:
Now, in the amp folder, drag the application ampdaemon to the box in the Security & Privacy window.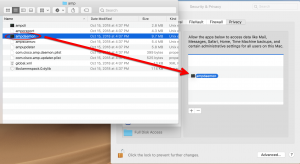 Step 6:
When a checked box appears by the ampdaemon application, click the lock to prevent any further changes. AMP will now function as normal on your computer.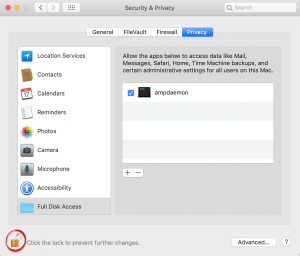 Share and Enjoy