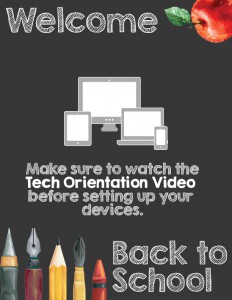 Whether you're coming to E-town's campus for the first time this Fall or heading back for another year, there are some things you need to do to prepare for your arrival.
To find out what to expect when you arrive on campus and what you should do before hitting the road, watch the Tech Orientation video. If this isn't your first year, it's still a good idea to watch the video as a reminder of how to register new devices and to find out what resources are available this year.
Don't forget to like us on Facebook, follow us on Twitter, and subscribe to the ITS Blog to receive updates and tips about your technology.
Share and Enjoy