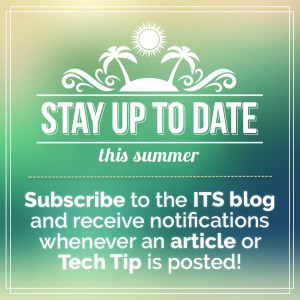 Have you enjoyed reading the Newsletter articles this year? Do you want to continue reading articles and Tech Tips over the summer?
Subscribe to the ITS blog and receive notifications whenever an article or Tech Tip is posted! It's easy. Simply go to the blog, type your email into the box on the right and click subscribe!
While you're at it, follow us on Twitter and Facebook, too.
Share and Enjoy