Microsoft programs (Word and Outlook) have a great feature called Quick Parts.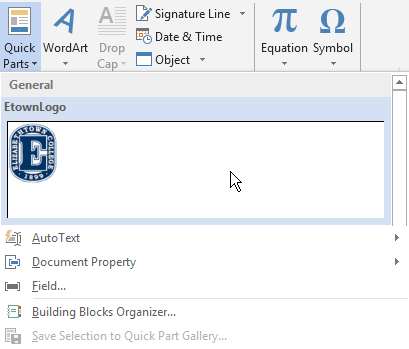 Quick Parts makes your frequently used text, images, signature blocks and tables easy to find and insert. For example, you insert the Etown logo a lot but it's time consuming to find the image and after that you have to resize it. Add the logo to the Quick Parts Gallery and it's always handy with just two clicks and you don't have to resize it.
Here's how you can create your own Quick Parts and use them in Word and Outlook.
*Login to Atomic Learning Videos with your college username and password.
Share and Enjoy