When program icons are added to the Taskbar in Windows 7, a "Jump List" tracks files you open in a particular program. If you don't need those files on the Jump List, you can remove them. KB Article: Remove a File or Clear Jump List
Example of a Windows 7  Jump List and how to use it: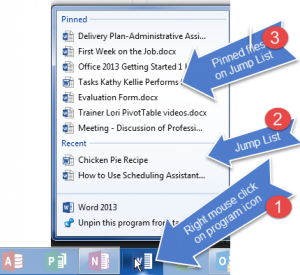 Don't know how to turn on Jump Lists? KB Article: View the Jump List How To.
Share and Enjoy