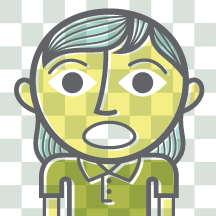 We've all had a moment when we sat at our computers, wondering why it was running slower than it did when we first bought it. When you take it in to ITS to find out why, they ask if you've downloaded anything recently. You don't remember downloading anything, but the tech gurus are fairly certain you have a virus or malware. How did this happen?
Whether you realize it or not, malware (the villain of technology) is everywhere. When you visit a website and a pop up appears offering you a free download, it is most likely malware, dressed up as "must have" software. From offers and ads on websites to that pop up offering you a soulmate for only $19.99 a month, malware is always trying to find a way in to your computer. But how can you keep the villains out?
There are many ways you can protect your computer, including running security scans and installing ad blockers. Etown provides Symantec Antivirus protection and it is recommended that you run a security scan at least once a week to check for viruses and other malware. In addition, most browsers offer an Add On which blocks ads and stops them from downloading anything on to your computer. This includes blocking ads on YouTube and Pandora. Check out the Add Ons available for your browser in the options or tools panel.
To learn more about malware, check out the ITS Knowledgebase (http://bit.ly/ZRoEr6) and this short video from Google on identifying malware: https://www.youtube.com/watch?v=nvIXGeB1WgE
Share and Enjoy