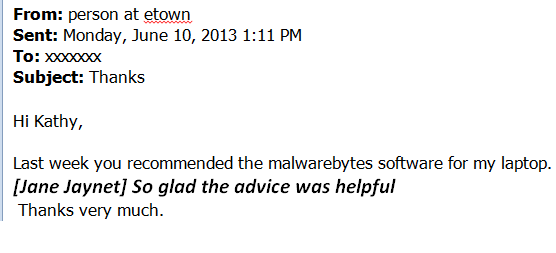 Save time with this Outlook 2010 tip.
Did you ever receive an email containing questions you must answer or wanted to comment on something in the sender's message?  Retyping the question in order to provide an answer is time consuming. Configure Outlook to automatically preface your comments or answers with your name. When you type in the sender's message your name will  automatically  preface the answer or comment you type.
This feature is available on PCs only.
Share and Enjoy