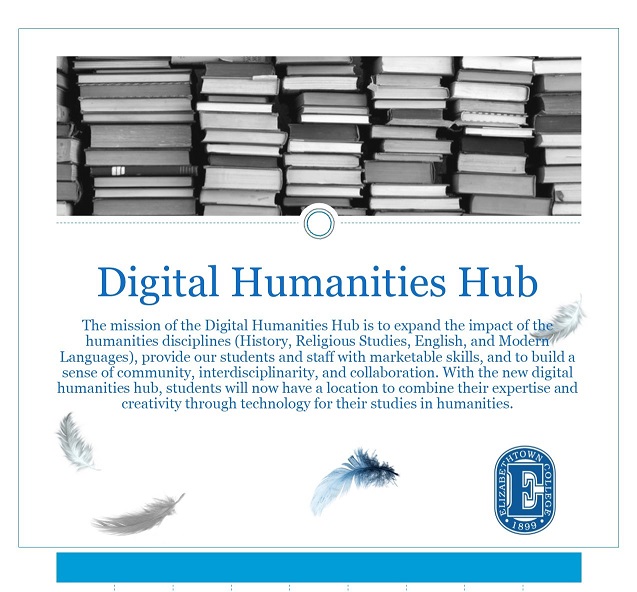 The Digital Humanities Hub, located in the Wenger Center, was established in 2018 with resources from Elizabethtown College and a generous grant from the Mellon Foundation. It provides the tools and space necessary for students and faculty to engage in Digital Humanities scholarship.  It is open to all humanities students and faculty, and can be used for informal small class instruction and collaborative sessions.  The Hub provides students with the resources to engage in:
Geospatial Analysis
Video and audio recording and editing
Data, textual, and image analysis
Web production and design
The mission of the Digital Humanities Hub is to expand the impact of the humanities disciplines, provide our students and staff with marketable skills, and to build a sense of community, interdisciplinarity, and collaboration.